Award winning abstract painter
Inspired by Jackson Pollock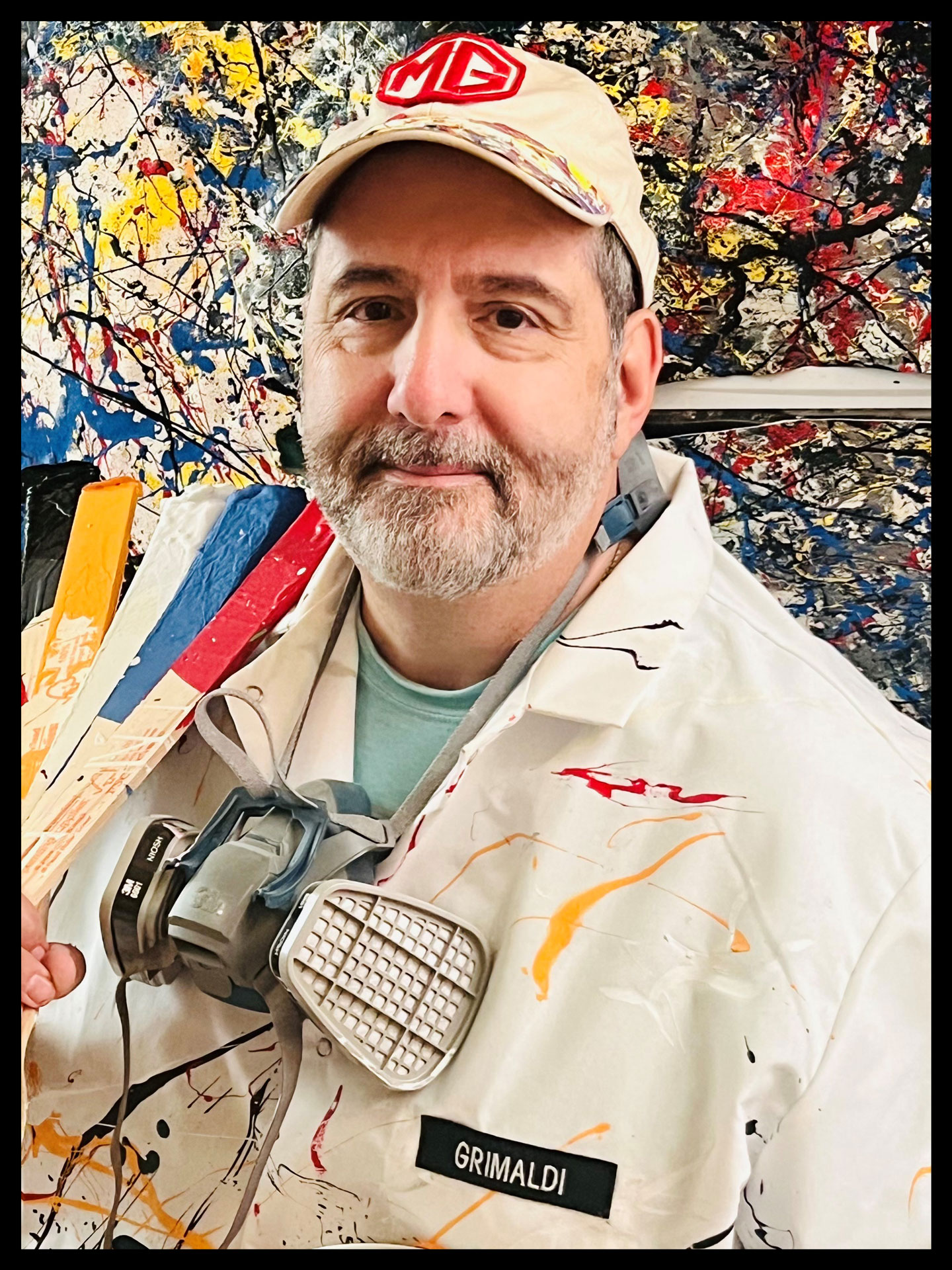 "It doesn't make much difference how the paint is put on as long as something has been said. Technique is just a means of arriving at a statement."
Not all artwork is for sale, and some may not be available to ship. Please see artists statement by clicking each piece for details.
Over an 18 month period, Mr. Grimaldi hand painted his beloved 1969 MG. He used mostly DOT exterior paint and combined several different styles to creat a one of a kind, award winning car to honor Mr. Jackson Pollock.
Painting is self-discovery. Every good artist paints what he is.